Free Money is currently on its first theatrical run in London, United Kingdom!

The theatre run is being hosted at Bertha DocHouse, the 'home of documentary' in the U.K. They have spent over 20 years dedicated to showing feature documentaries on the big screen and celebrating the form with a rich trove of online resources for emerging doc-makers and fans alike.

The reception of the film has been quite positive so far attracting doc lovers in London as well as people interested in topics that involve Universal Basic Income which is the main theme of the film. One of the screenings held on Monday, 24th April was followed by a virtual Q&A session with the film Directors Sam Soko and Lauren DeFilippo, moderated by BBC Africa Eye Producer, Peter Murimi.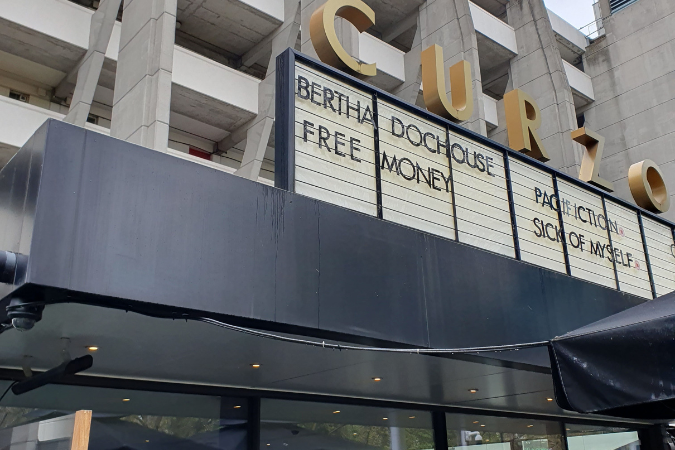 The U.K theatrical is a starting point for more theatricals in different parts of the world and more conversations on Universal Basic Income so continue to look out for updates.

The next stop for the film is Academia Film Olomouc – AFO Festival in Czech Republic from 25th to 30th April where Sam Soko is in attendance.